If you are interested in learning more about our craft, Dr. Michael Sonick and our team have selected a list of reading recommendations from our journals and textbooks. We invite you to delve into the intricacies of dental implants and oral health by reading through what we have to offer. Feel free to contact Fairfield County Implants and Periodontics, LLC at 203-254-2006 today if you have additional questions for our dentists about our reading selections for dental care in Fairfield, Connecticut.
The Smile Book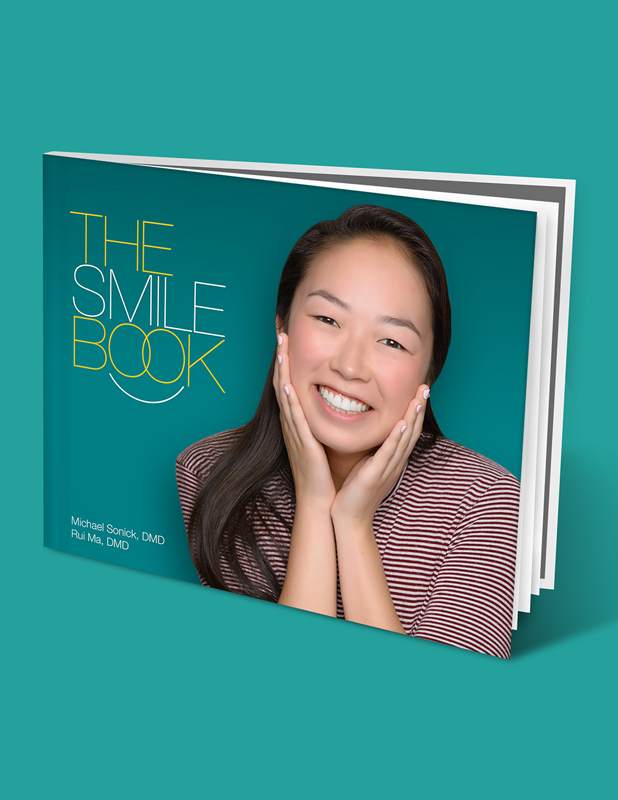 Dr Michael Sonick and Dr Rui "Ray" Ma
The Smile Book
Click to read The Smile Book
The Gum Grafting Book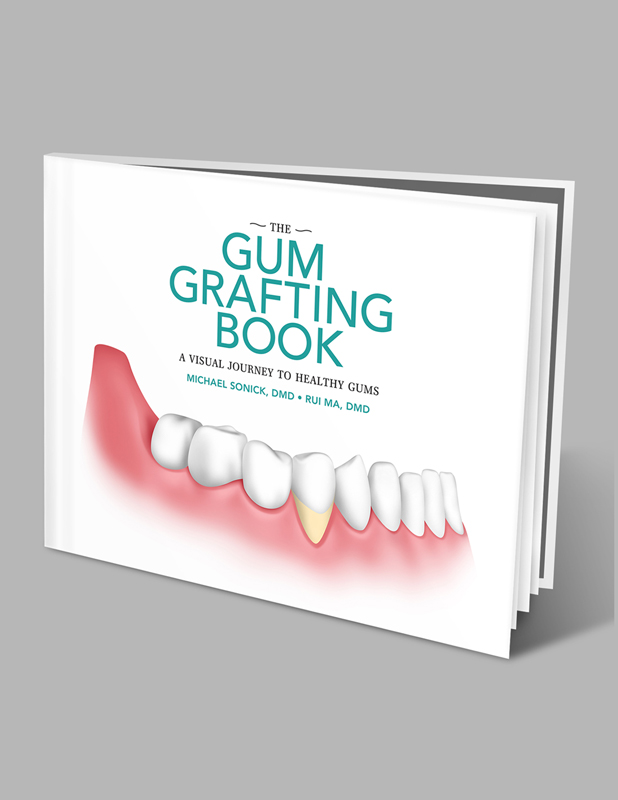 Dr Michael Sonick and Dr Rui "Ray" Ma
The Gum Grafting Book
Click to read The Gum Grafting Book
The Book of the Esthetic Dental Implant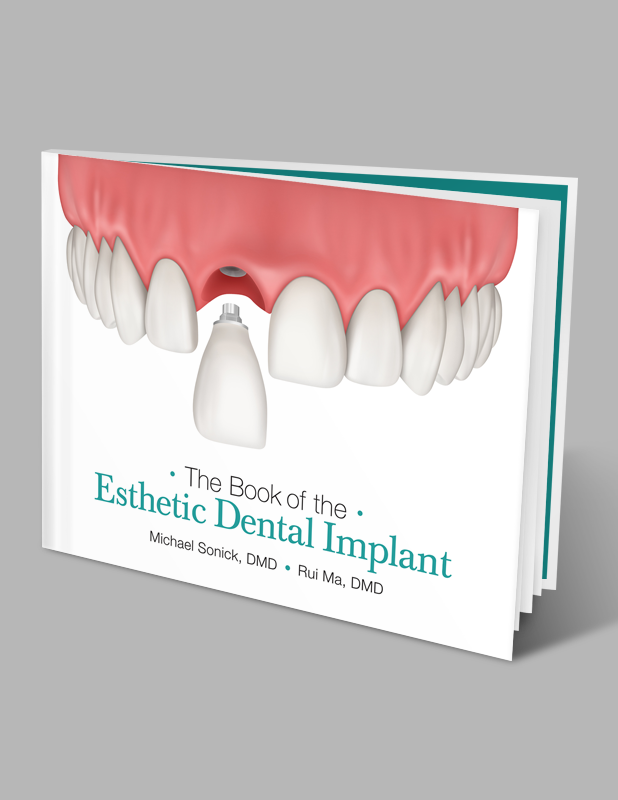 Dr Michael Sonick and Dr Rui "Ray" Ma
The Book of the Esthetic Dental Implant
Click to read The Book of the Esthetic Dental Implant
10 Astonishing Facts About Gum Diseases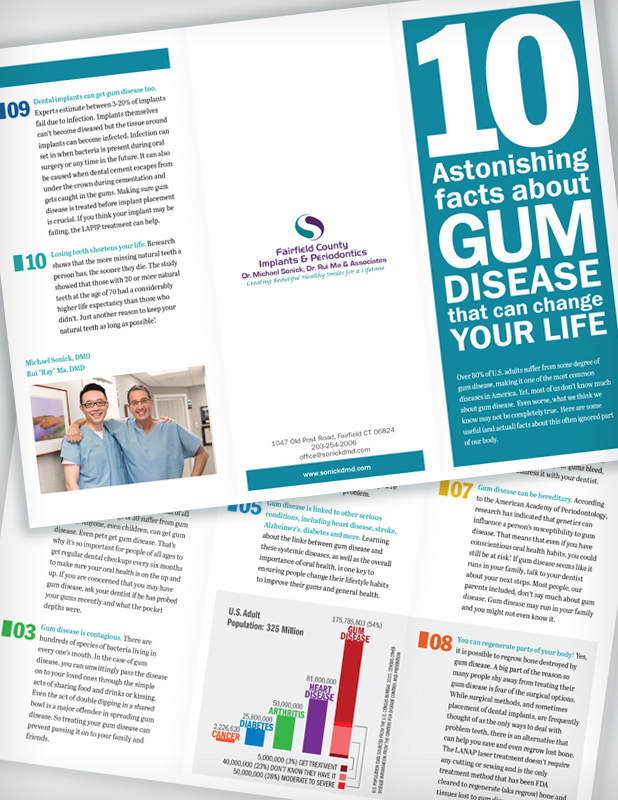 Dr Michael Sonick and Dr Rui "Ray" Ma
10 facts that you need to learn about gum disease
Keys to Dental Implant Success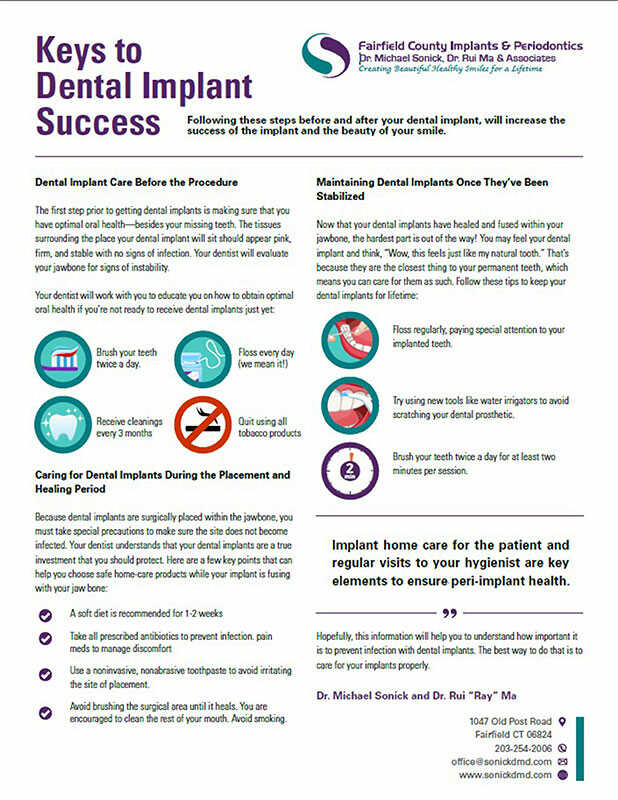 Dr Michael Sonick and Dr Rui "Ray" Ma
All the information that you need on a single page
Solving the Wrong Problem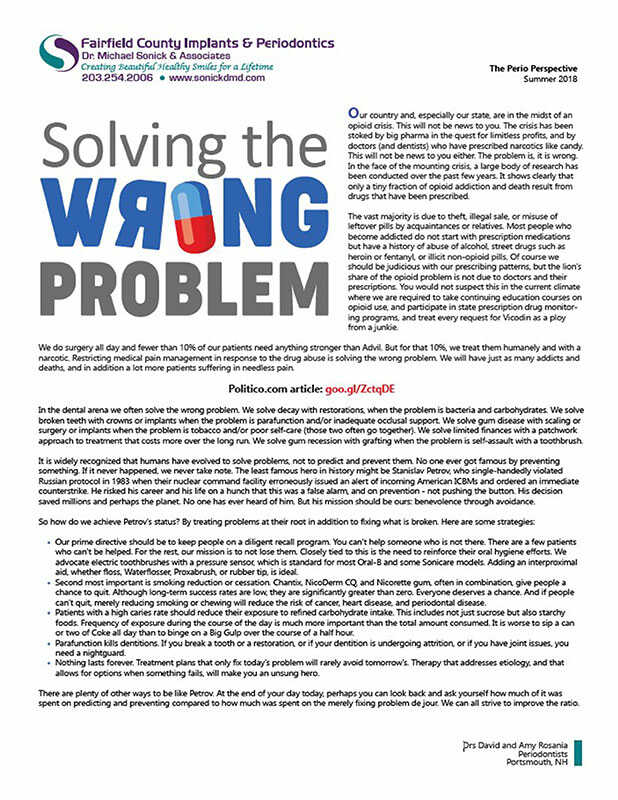 Our country and, especially our state, are in the midst of an opioid crisis. This will not be news to you. The crisis has been stoked by big pharma in the quest for limitless profits, and by doctors (and dentists) who have prescribed narcotics like candy.

The Pillars of Dental, Periodontal and Implant Health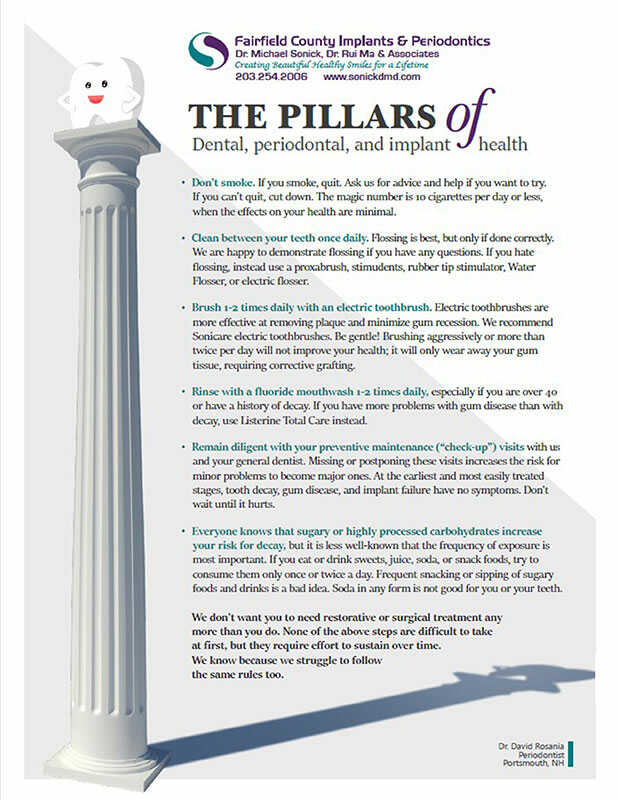 A list with vital information to take care of your teeth, gums and new dental implants
Toss the Floss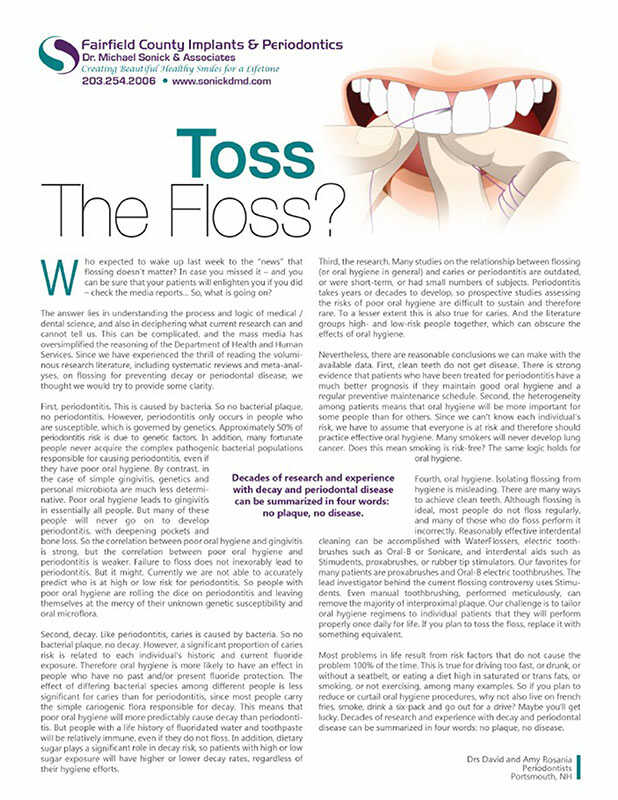 Decades if research and experience with decay and periodontal disease can be summarized in four words: no plaque, no disease….please floss!
Inflamation and Periodontal Disease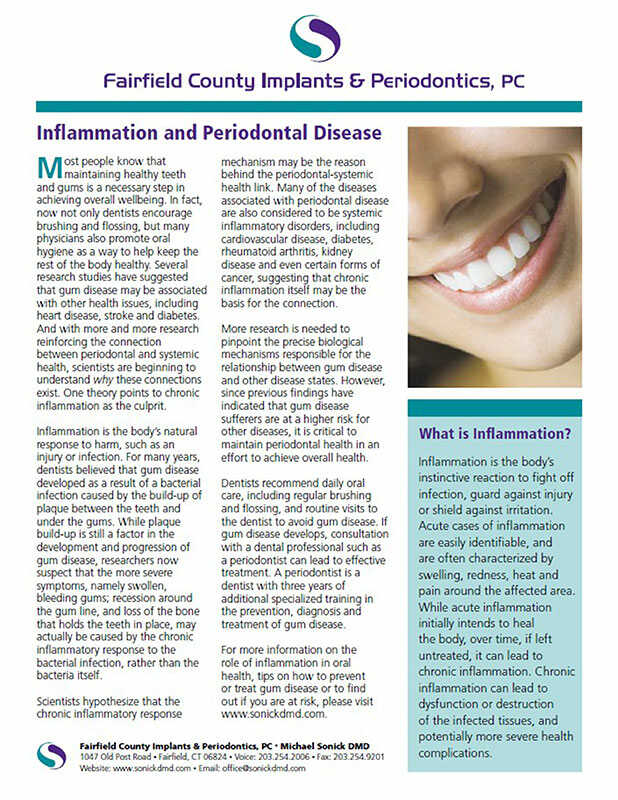 Scientists hypothesize that the chronic inflammatory response mechanism may be the reason behind the periodontal-systemic health link. Many of the diseases associated with periodontal disease are also considered to be systemic inflammatory disorders, including cardiovascular disease, diabetes, rheumatoid arthritis, kidney disease and even certain forms of cancer, suggesting that chronic inflammation itself may be the basis for the connection.
Relationship Between Diabetes and Gum Disease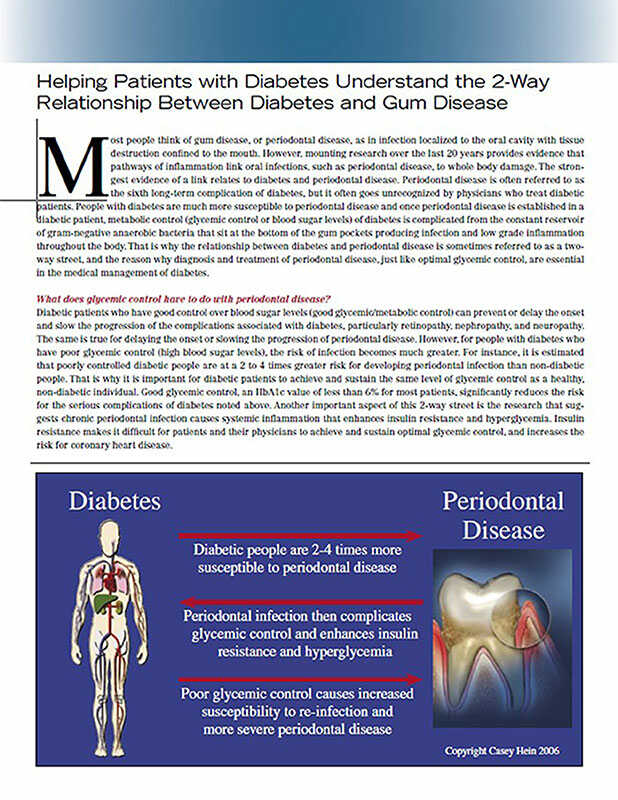 Most people think of gum disease, or periodontal disease, as in infection localized to the oral cavity with tissue destruction confined to the mouth. However, mounting research over the last 20 years provides evidence that pathways of inflammation link oral infections, such as periodontal disease, to whole body damage.