Sometimes, there is not enough jawbone to support dental implants. This may be caused by bone disease, periodontal problems, missing teeth, denture wearing or injury. In these cases, we need to grow new bone to help support implant teeth. Using state-of-the-art, reliable and non-traumatic techniques, we are able to restore your jawbone, even if you have extensive bone loss. This type of bone grafting ("ridge augmentation") will allow for implant placement and ultimately enable you to smile, speak and eat with comfort and confidence. Both upper and lower jaws may be treated with success.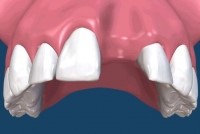 Missing Tooth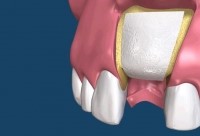 Bone Regeneration in Preparation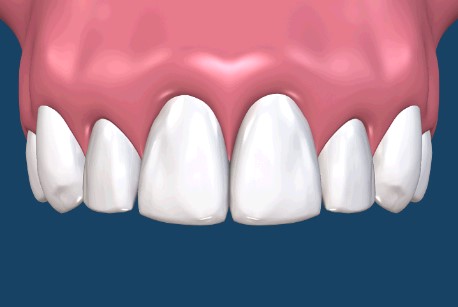 Final Result
If you are interested in learning more about ridge augmentation in Fairfield, Connecticut, contact Fairfield County Implants and Periodontics, LLC at 203-254-2006 today and schedule a consultation with our dentists, Dr. Michael Sonick, Dr. Rui Ma and Dr. Stephanie Koo.