OralDNA® Labs
Dr. Michael Sonick, Dr. Rui Ma and Dr. Stephanie Koo offer OralDNA testing to diagnose developing problems in your mouth. To schedule your appointment with our dentists and learn more about OralDNA testing in Fairfield, Connecticut, call Fairfield County Implants and Periodontics, LLC at 203-254-2006.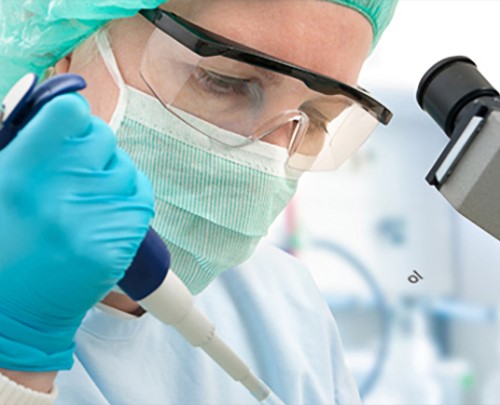 What Is Saliva Testing?
Biomarkers present in saliva help to verify the diagnosis of and susceptibility to periodontal disease as well as other conditions. OralDNA Labs provides a litany of tests that identify certain microorganisms and inflammatory factors implicated in periodontitis, viral infections and candidiasis through their unique DNA sequences. Saliva is collected by the dental provider, who marks the desired tests to be run and mailed to OralDNA Labs, which processes the salivary samples and reports the results via online portal to the dentist.
What Are the Advantages of Saliva Testing?
Saliva testing is a non-invasive, easily performed, commercially available and economical method to aid in the diagnosis of periodontal disease, especially for patients who require quantitative data to understand their condition. A negligible amount of training is required in order for the dentist and staff to collect saliva. Salivary analysis may be undertaken before and after treatment to assess the efficacy of therapy.
What Tests Are Available From OralDNA® Labs?
MyPerioPath® detects and quantifies periodontal pathogens, including those of the red (P. gingivalis, T. forsythia, T. denticola) and orange (E. nodatum, P. intermedia, P. micros, F. nucleatum, C. rectus) complexes as well as A. actinomycetemcomitans, all of which associate with periodontitis. The test also measures the green complex bacteria Capnocytophaga species (C. gingivalis, C. ochracea, C. sputigena) and E. corrodens, which traditionally have been correlated with health but recent evidence connects to periodontal or systemic disease.
MyPerioID® exposes the presence of genetic polymorphisms of inflammatory markers IL-1 and IL-6 that correspond to periodontal disease. White populations with a composite genotype of the IL1A and IL1B genes that includes a "T" nucleotide at both IL1A (+4845) and IL1B (+3954) positions may have an increased risk of periodontitis (odds ratio 1.51). The enhanced risk is unclear for East Asian groups that typically do not carry the minor allele composite genotype. There may not be enough studies on other populations to make any definitive risk conclusions. Another interleukin polymorphism, IL-6 -174 G/C, appears to elevate periodontal disease risk, albeit with a lower odds ratio (0.69), in Caucasian and Brazilian populations. MyPerioID can also check for the IL-6 polymorphism.
Alert 2™ combines the MyPerioPath and MyPerioID IL-6 tests.
Celsus One™ recognizes inflammatory markers of periodontal and cardiovascular disease such as IL-1, IL-6, IL-17A, β-defensin-1, CD14, TNF-α, TLR-4 composite genotype, MMP-3.
OraRisk® Caries screens for caries pathogens such as S. mutans and L. casei.
OraRisk Candida identifies Candida species, including C. albicans.
OraRisk HPV, Complete Genotyping checks for 51 Human papillomavirus types. The OraRisk HPV 16/18/HR test limits identification to 14 high-risk HPV genotypes (16, 18, 31, 33, 35, 39, 45, 51, 52, 56, 58, 59, 66, 68).
OraRisk HSV detects Herpes simplex virus, Types 1 and 2.
OraRisk CT/NG looks for oropharyngeal Chlamydia trachomatis and Neisseria gonorrhea.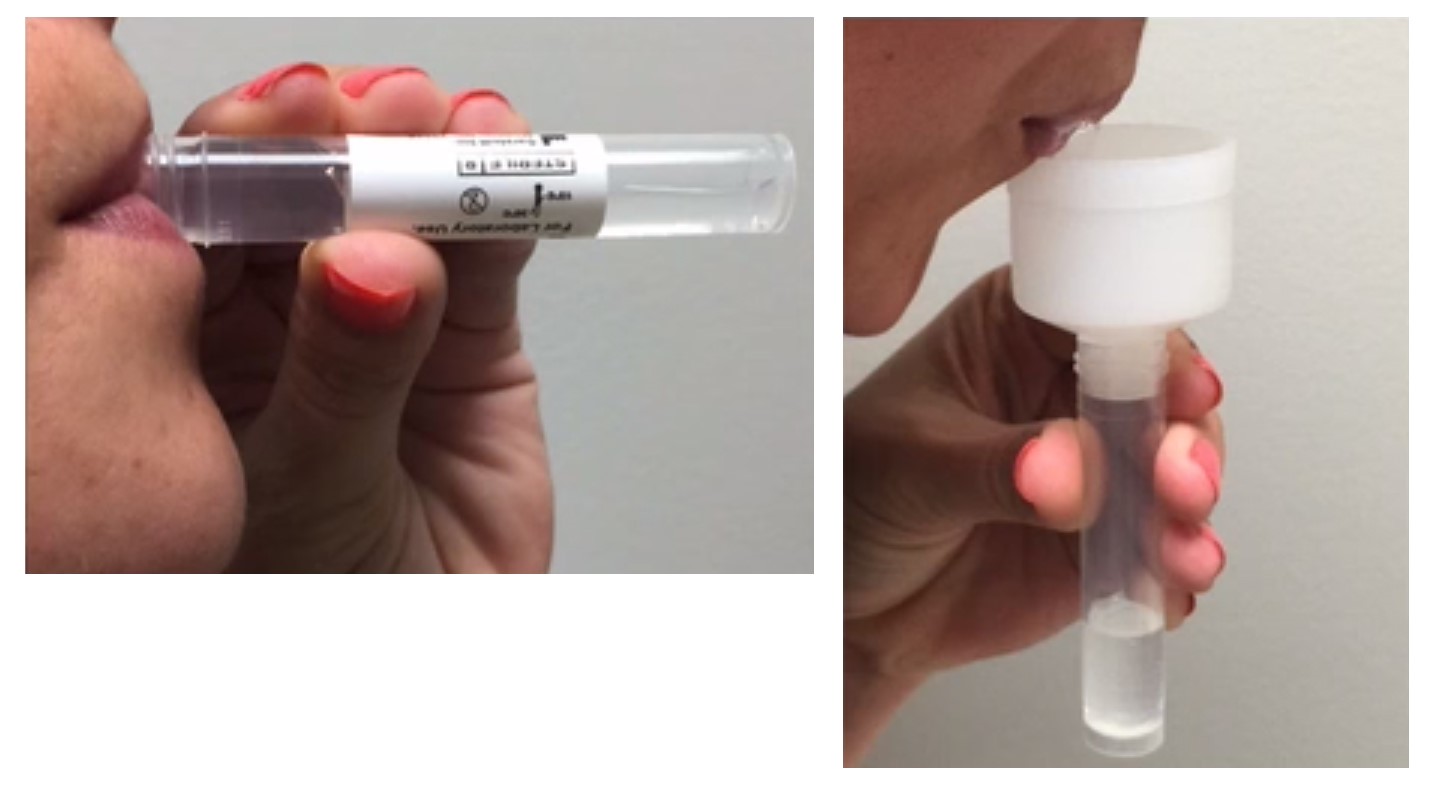 What Chairside Procedures Are Required?
Each OralDNA test desired will require a separate collection of saliva; if three tests are needed, then three samples are required from the patient. Each collection is performed in the following way:
The patient vigorously swishes and gargles five mL of OralDNA Labs-provided saline solution for 30 seconds.
The patient expectorates into the collection tube, which is funneled for convenience.
A vial of preservative is poured into the collection tube by the dental assistant.
The funnel is removed from the collection tube by the assistant, and a red cap is secured onto the collection tube.
The patient name and date of birth is written on the provided barcode label, which is then affixed lengthwise onto the collection tube.
The collection tube is placed into a lab-provided plastic bag, the bagged sample is transferred to the provided box, which is then closed and sealed with tape. Storage is at room temperature. OralDNA Labs must receive specimens within 21 days from the collection date.
The provider logs in to oraldna.com to create an order for the patient and to generate a shipping manifest, which must be included with the shipment. Additional sample collection and shipping materials may be ordered online as well (without additional cost to the provider).
Please note that there may be a waiting period before salivary collection may commence.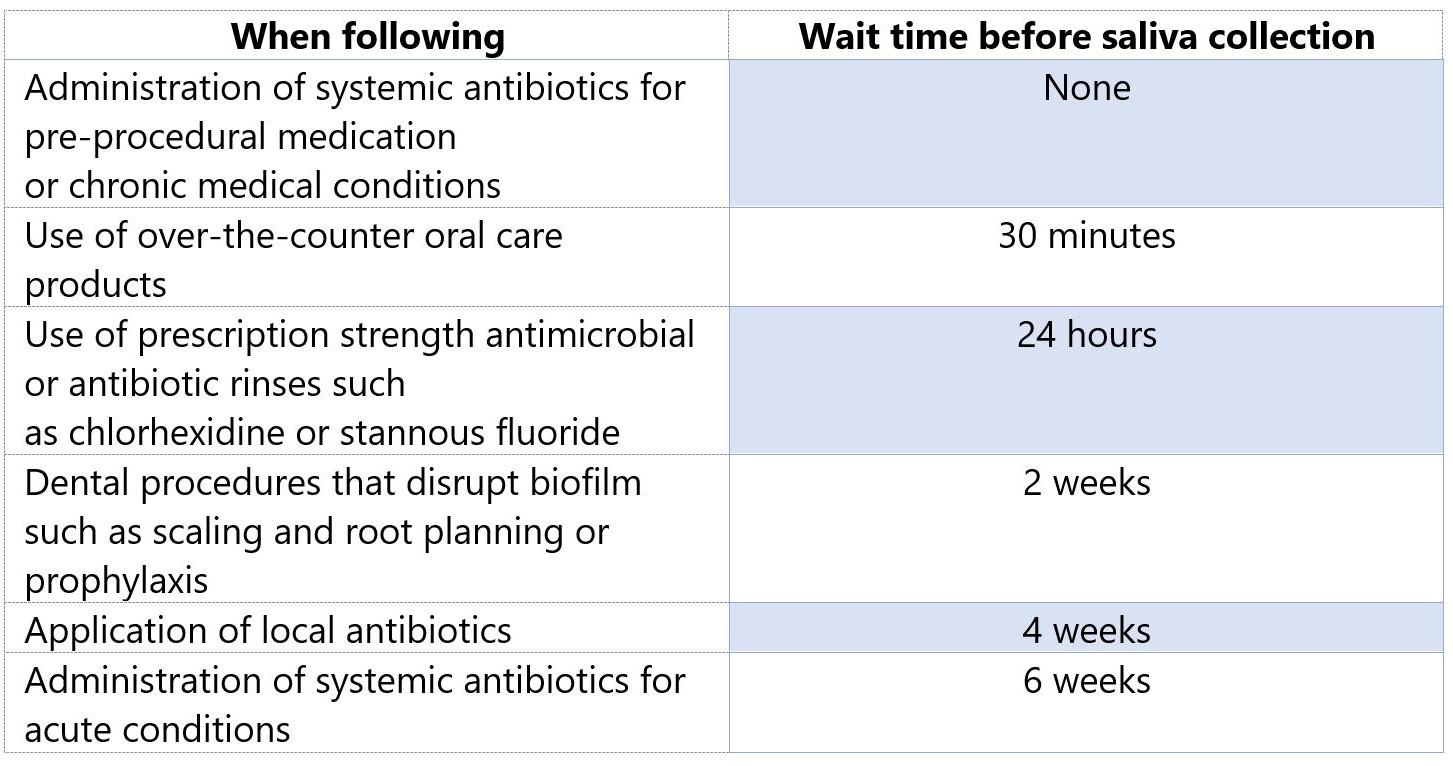 How Long Does It Take for Results To Be Returned?
The estimated turnaround time, or number of business days the provider should expect results in, begins when the sample arrives at OralDNA Labs and depends on the test required.
How Are Test Results Interpreted?
For MyPerioPath, results include what and how many pathogens were detected, the risk level of attachment loss (high, medium, low) and treatment suggestions (in-office periodontal treatment, systemic antibiotic recommendations based on the specific bacterial profile demonstrated, home care). Interpretation of findings and therapeutic recommendations are ultimately at the discretion of the dental or medical provider. OralDNA salivary testing can at least verify clinical oral findings, motivate the patient to receive care soon and consistently, and allow for further exploration of other conditions that relate to periodontitis or oral infection (diabetes, cardiovascular disease, arthritis, cancer, sexually transmitted disease, candidiasis, etc.).
Please click on the images below to see the lab sheet result examples.
How Accurate Are the Tests?
Genomic DNA unique to each salivary biomarker is used to identify it; thus, the tests provided by OralDNA have high sensitivity. The significance of these biomarkers must be corroborated with thorough clinical assessment by the periodontist or the medical provider.
References
Nunes LA, Mussavira S, Bindhu OS. Clinical and diagnostic utility of saliva as a non-invasive diagnostic fluid: a systematic review. Biochem Med (Zagreb). 2015 Jun; 25(2): 177–192.
Javaid MA, Ahmed AS, Durand R, Tran SD. Saliva as a diagnostic tool for oral and systemic diseases. J Oral Biol Craniofac Res. 2016 Jan-Apr; 6(1): 66–75.
Patini R, Staderini E, Lajolo C, Lopetuso L, Mohammed H, Rimondini L, Rocchetti V, Franceschi F, Cordaro M, Gallenzi P. Relationship between oral microbiota and periodontal disease: a systematic review. Eur Rev Med Pharmacol Sci. 2018 Sep;22(18):5775-5788.
Carrouel F, Viennot S, Santamaria J, Veber P, Bourgeois D. Quantitative molecular detection of 19 major pathogens in the interdental biofilm of periodontally healthy young adults. Front Microbiol. 2016 Jun 2;7:840.
Karimbux NY, Saraiya VM, Elangovan S, Allareddy V, Kinnunen T, Kornman KS, Duff GW. Interleukin-1 gene polymorphisms and chronic periodontitis in adult whites: a systematic review and meta-analysis. J Periodontol. 2012 Nov;83(11):1407-19.
Zhu J, Guo B, Fu M, Guo W, Yuan Y, Yuan H, Zhang S, Yu H. Interleukin-6-174G/C polymorphism contributes to periodontitis susceptibility: an updated meta-analysis of 21 case-control studies. Dis Markers. 2016;2016:9612421.
Giannobile WV. Salivary diagnostics for periodontal diseases. J Am Dent Assoc. 2012 Oct;143(10 Suppl):6S-11S.
Genco RJ. Salivary diagnostic tests. J Am Dent Assoc. 2012 Oct;143(10 Suppl):3S-5S.