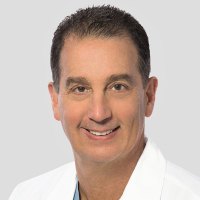 Michael Sonick, DMD
Dr. Sonick is an internationally known, highly regarded authority in the field of dental implantology and periodontology. He completed his undergraduate degree at Colgate University. He received his DMD at the University of Connecticut School of Medicine and his certificate in periodontology at Emory University. He received his implant training at Harvard University as well as the Branemark Clinic in Gothenburg, Sweden.
A full-time practicing periodontist in Fairfield, Connecticut, he is also a frequent guest lecturer in the international program at New York University School of Dentistry and the University of Connecticut School of Dental Medicine. He lectures worldwide on the subject of aesthetic implants, periodontal plastic surgery, guided bone regeneration and comprehensive treatment planning. He is the co-editor of the multi-language textbook, "Implant Site Development," which has been translated into both Spanish and Chinese. He serves on the editorial boards of numerous journals, including the Compendium of Continuing Education, Inside Dentistry, Dentistry Today and the Journal of Cosmetic Dentistry, and has published numerous papers in peer-reviewed journals.
Locally, he is the founder and director of the Fairfield County Dental Club, an advanced continuing education organization that provides courses on the latest developments in dentistry to clinicians and their staff. Dr. Sonick is also the founder and director of Sonick Seminars, LLC, a multidisciplinary teaching institute located in his clinical office and teaching center.
His international contributions have been recognized through various awards, including an Honorary Membership in the Indian Society of Periodontists, Fellowship in the American College of Dentists, Fellowship in the Pierre Fauchard Society, Dental XP mentor, and a member of Who's Who in Dentistry. The General Dental Practice Residents at Yale New Haven Hospital also awarded Dr. Michael Sonick the honor of "Teacher of the Year." He has also been recognized as a Leader in Continuing Education by Dentistry Today for the past five years.
He is a diplomate of the American Board of Periodontology, diplomate of the International Congress of Oral Implantology, fellow of the International Team for Implantology, fellow of the International Society of Periodontal Plastic Surgeons, member of the Leading Dental Centers of the World, master in DSD (digital smile design) and Eagle Scout.