Our dentists and team here at Fairfield County Implants and Periodontics, LLC would like to make each encounter with us comfortable and relaxing, starting with your initial visit. At your first appointment, we will get to know you as a person and as a patient. Our comprehensive assessment will include the following:
Medical and dental history review
General clinical exam
Oral cancer screening
Thorough periodontal evaluation
Smile evaluation and analysis
Necessary radiographs (X-rays)
Diagnosis
Prognosis
Treatment options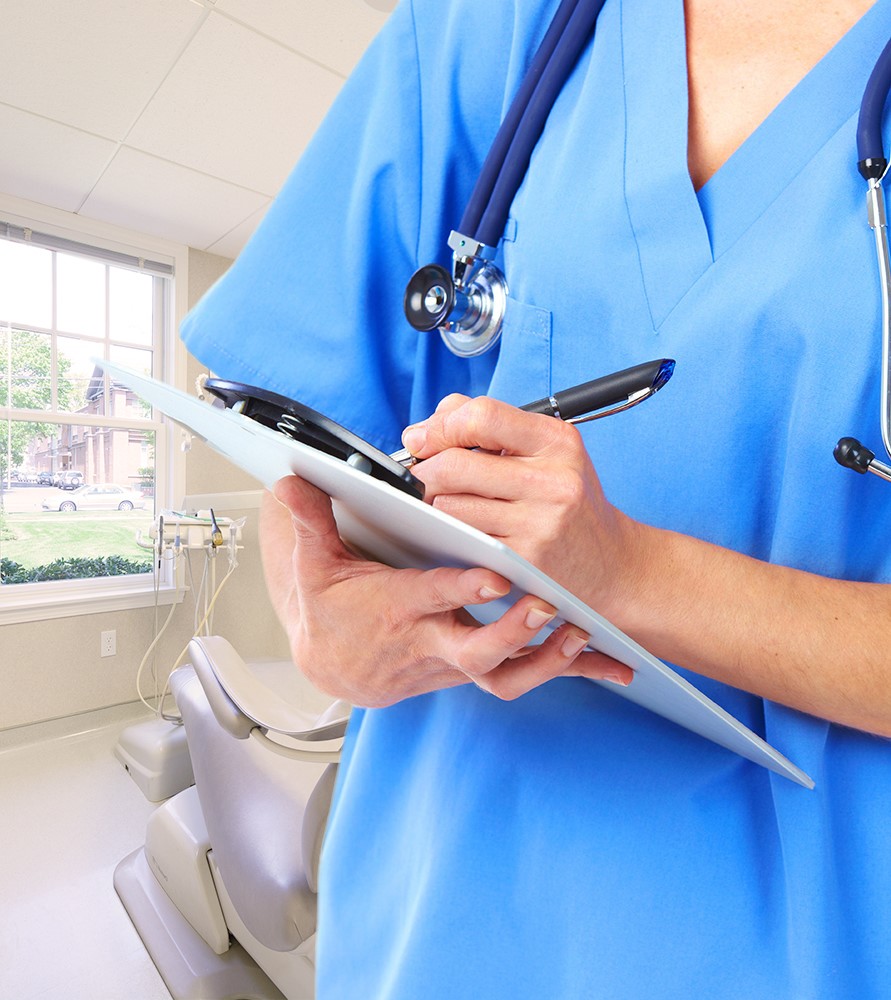 We want to ensure that you understand the nature of any periodontal issues you may have and, more importantly, the therapies available to you. You can assist us in your initial consultation by providing the following information:
A filled-out Medical History Form, which we will send you or you can download below.
The referral slips and X-rays from your referring dentist. Our staff will be happy to assist you in obtaining these records.
A list of any medications you have taken and are currently taking.
Download, print and fill out our Health History Form.
Please feel free to contact us at 203-254-2006 if you have any questions. Our team will be happy to provide you with more information and help you schedule your initial dental consultation in Fairfield, Connecticut, with Dr. Michael Sonick, Dr. Rui Ma or Dr. Stephanie Koo. We look forward to helping you care for your smile!