Dr. Michael Sonick, Dr. Rui Ma and Dr. Stephanie Koo are thrilled to present our amazing dental team. Warm and professional, our team goes the extra mile to make sure our patients are taken care of and feel valued. Our diversity and helpful attitude make us a team of many skills, with individuals who speak Spanish, Portuguese, Polish, French, Chinese and Korean. At Fairfield County Implants and Periodontics, LLC, excellence in our care and service is what we strive for at every level of interaction. We look forward to meeting you and invite you to call our office at 203-254-2006 to learn more about periodontal and implant dentistry in Fairfield, Connecticut, and schedule an appointment with our dentists.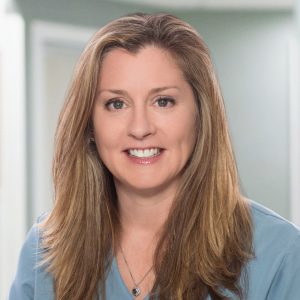 Carrie – Practice Administrator
My goal is to ensure that every patient is well provided for, pampered, comfortable and completely satisfied with their care. Our patients' needs are first and foremost at Fairfield County Implants and Periodontics, LLC. Each member of our organization, from the doctors to the clinical team to the management, cherishes serving the community, and we treat those who visit us like VIPs. I take enormous pride in our work ethic, sincerity and treatment of patients.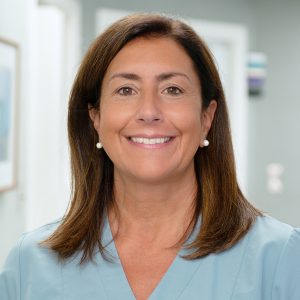 Karen – Patient Care Coordinator
I am proud to be a part of the FCIP team as a patient care coordinator. Dr. Sonick, Dr. Ma and the entire team strive to provide each patient with the highest quality of care in a comfortable environment. I enjoy getting to know our patients, and I am happy to see their smiles.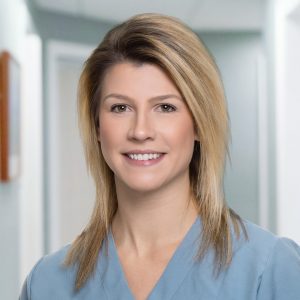 Ashley – Hygiene Coordinator
I am thrilled to work with our wonderful patients and talented team members. Being part of such a dynamic and ground-breaking practice, I thoroughly enjoy assisting our hygienists and patients through friendly and prompt correspondence and follow-up care. By creating and maintaining a comfortable and educational atmosphere, our team members take tremendous pride in treating and educating our patients throughout their course of dental care and are constantly striving to go above and beyond for them. Under the expertise and constant guidance of Dr. Sonick and Dr. Ma, we strive to inform and educate our patients in all aspects of their care while providing complete and detailed treatment scenarios. It is through this education that we can foster a solid foundation of trust and confidence with our patients and referring physicians and dentists. It is a joy to participate in the creation and maintenance of healthy, radiant and confident smiles.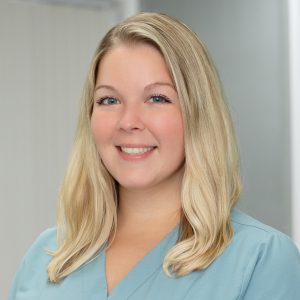 Taylor – Patient Care Coordinator
I feel extremely fortunate to work alongside such a dedicated and talented team of professionals in supporting our patients' care. I enjoy seeing our team and our patients working together to develop each individual's most comfortable plan of care. As a member of FCIP, I consider myself an advocate for every patient and am committed to providing the best service for our community.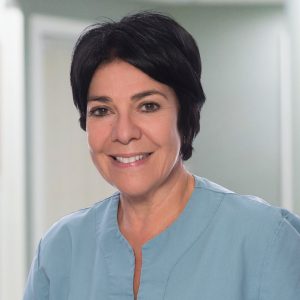 Sonia – Registered Dental Hygienist
As a dental hygienist, I am very fortunate to have worked with Dr. Sonick, Dr. Ma and most recently with Dr. Koo. Working in a practice that is innovative has provided me with new and advanced methods to better service our patients and has been a great learning experience. I hope to pass my knowledge on to my patients and help them achieve excellent dental health.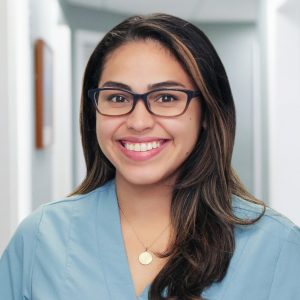 Chelsea – Patient Care Coordinator
At FCIP, our doctors, clinical team and patient coordinators make sure that our patients have a "Wow!" experience from beginning to end.
We take the best care, provide knowledge and ensure everyone leaves our office healthier and more confident than before.
Our practice is very servant-hearted, and that is why I come happily to work, knowing that we can help people achieve better oral health and feel happy with themselves.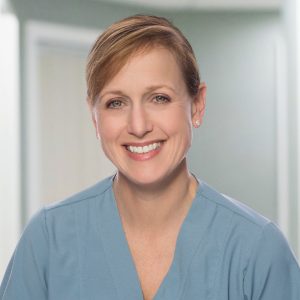 Christy – Registered Dental Hygienist
My goal is to educate each one of my patients so that they can enjoy the benefits of a healthy mouth and the aesthetics of a beautiful smile. The foundation of our practice is based upon prevention so that patients require less not more dentistry. I feel blessed to be part of a team where the care of the patient comes first and patients are treated so well.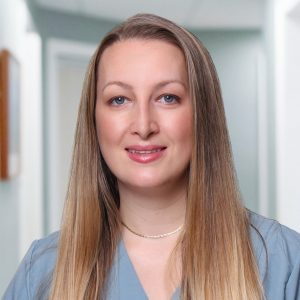 Ashley – Registered Dental Hygienist
I strive to give my patients my best at each visit by being thorough in my process and empowering them through education. I love having a job where I can help people. I am lucky to be part of a team of like-minded individuals at Fairfield County Implants and Periodontics.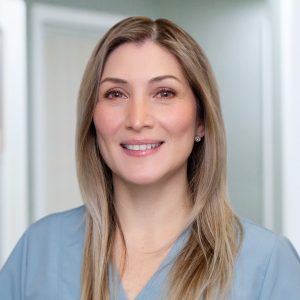 Katherine – Registered Dental Hygienist
Dental Hygiene is my passion. It gives me the ability to provide the best possible dental health care in a caring and warm environment. I am grateful for being part of Fairfield County Implants and Periodontics, which allows me to develop an optimum hygiene plan in the patient's best interest.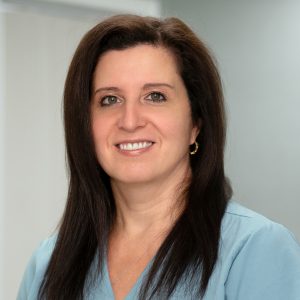 Liz – Clinical Surgical Assistant
As the clinical surgical assistant and dental implant coordinator, patients' requests and needs are paramount. When one of our patients thanks me for assisting the doctor during his or her procedure, I know that I am making a difference. Along with Dr. Sonick and Dr. Ma, I strive to provide our patients with excellent experiences.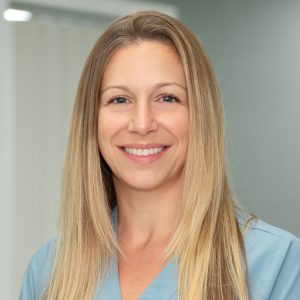 Danielle – Clinical Surgical Assistant
I find complete satisfaction in meeting patients and introducing them to our office. The team at Fairfield County Implants and Periodontics, LLC provides a warm and compassionate experience with cutting-edge technology. The extent of the abilities of Dr. Sonick and Dr. Ma and the team's cohesion impress me every day. I feel proud being a part of such as knowledgeable and experienced team as the one at FCIP.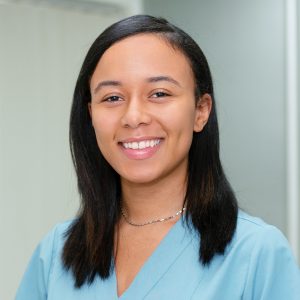 Alexis – Clinical Surgical Assistant
I genuinely believe our purpose in life is to help others achieve their full potential. It is a privilege to be able to work in an environment with a team that is passionate about the care of others. Having the ability to bring happiness to a patient through our work is such a reward. Working at Fairfield County Implants and Periodontics, LLC has taught me that each smile tells a story and that it is my responsibility to listen. I enjoy being part of the treatment process, and it is such a thrill to watch patients transform not only their smiles but their lives.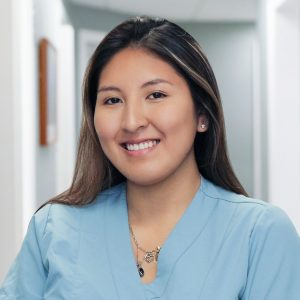 Karla – Clinical Surgical Assistant
As a clinical assistant, I strive to provide patients with the best experience and make them feel the most comfortable they can be. The staff work diligently and hard to be able to provide the best service, and I love that I am able to be part of each patient's process. Dr. Sonick, Dr. Ma and Dr. Koo foster a great working and learning environment for their staff but also make sure they educate and treat their patients with the best care. Working in this office has allowed me to challenge myself and grow alongside the best team members.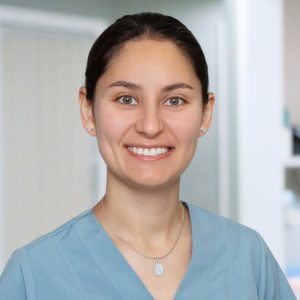 Michelle – Clinical Surgical Assistant
Having a dental background, I have been to many offices, and I can say with utmost certainty that FCIP is unlike any other practice. There is so much thought, intention and purpose for every procedure, every interaction and every little detail to ensure that our patients feel like they are cared for and safe while being treated by doctors who are masters in their craft. Our office fully embodies the values of serving others with purpose while building authentic relationships. It is amazing being part of a servant-hearted and supportive team. Dr. Sonick's passion for teaching, Dr. Ma's calm and professional demeanor and Dr. Koo's infectious enthusiasm make working at FCIP a remarkable experience.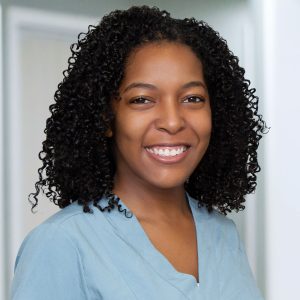 Malani – Clinical Surgical Assistant
Our practice is nationally recognized for providing exceptional patient care inside and outside the operatories. I come to work daily striving to contribute to this mission to the best of my ability by providing an enlightening and gratifying experience for each patient through efficiency and professionalism. I make it a priority to ensure that each patient is comfortable and has their every need attended to during their visit at FCIP. I am delighted to work alongside our doctors and clinical and administrative team each day, contributing to improving our patients' oral health and education.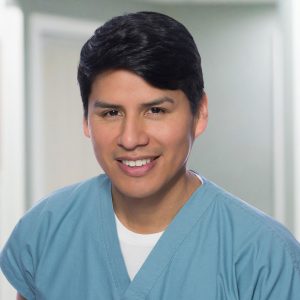 Trained as a photographer and graphic artist, I look at the world visually, similar to a dentist. FCIP was different from any other medical practice I have ever visited. There was a vision that emanated from the moment I met the team. I was excited to be a part of it. My work allows me to further that vision through the creative arts — graphic design, photography, video, website management, social media, etc. I feel privileged to be a part of this team and love to provide visual and artistic solutions so that our patients may be better served.