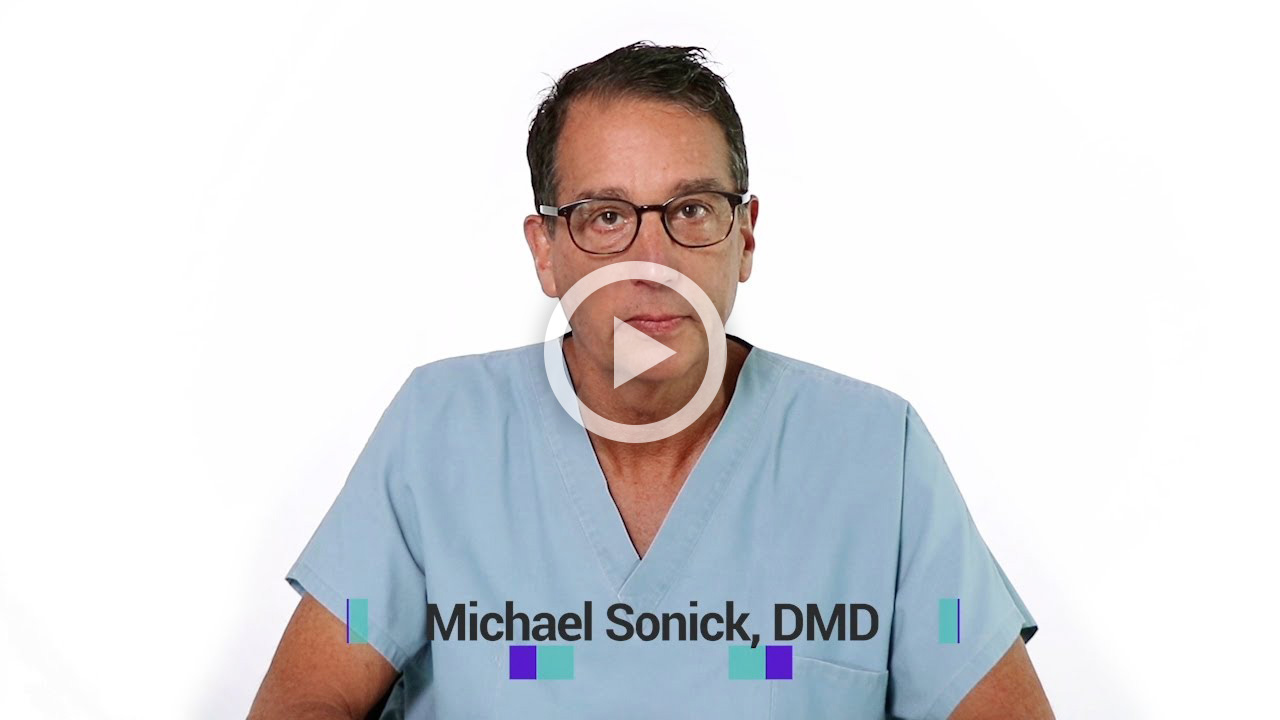 Missing teeth can cause oral health to decline, pose numerous health problems and make the individual who is missing their teeth much less confident. The best way to restore your oral health is to opt for dental implants. Dental implants protect the jaw from any additional damage. They are also very aesthetically pleasing and bring your smile back to life. At Fairfield County Implants and Periodontics, LLC, our expert dentists will work to find the perfect dental implants for you.
What Are Dental Implants?
Dental implants are artificial replacements for tooth roots that are designed to match the natural teeth. Our expert dentists and team have a success rate of more than 95% with dental implants.
Implants come in two varieties, endosteal and subperiosteal. Endosteal implants are placed in the jawbone and subperiosteal dental implants are for people who do not have adequate jawbone to place in the graft. Dental implants can hold dental crowns, caps and bridges.


Dental Implant Procedure
Numerous patients suffer from the fear of dentists and dental procedures. At Fairfield County Implants and Periodontics, LLC, we find that having insight into the procedure helps patients ease their anxieties. When we provide a dental implant in, it includes surgical prep, insertion of the dental implant (endosteal or subperiosteal), securing of the implants and connecting them with abutments.
Some patients can feel minor pain, which is mitigated using local anesthesia. We also advise patients to take over-the-counter pain medication. When the procedure is over, your jaw will require time to heal.
During this time, the dental implants will bond with the jawbone. If you have any concerns or questions about the dental implant procedure, the doors at Fairfield County Implants and Periodontics, LLC are always open.
Advantages of dental implants include:
Prevent further bone loss (atrophy) and preserve existing bone
Prevent altering of adjacent teeth as required for a bridge
Can last a very long time with proper maintenance
Are permanently fixed like natural teeth, non-removable
Look, feel and function like natural teeth
Improved chewing ability and speech
Improved denture function when used for retention
Improved self-confidence and "feeling whole again"
Our Dental Implant Services
At Fairfield County Implants and Periodontics, LLC, we focus on providing the best possible dental implant services for our patients. Traditionally, the dental implant procedure is a long process; however, with revolutionary technology and the expertise of our dentists, we can provide our patients with same-day dental implants. Our dental implant services include:
Same-Day Dental Implants
Same-day dental implants are a good option when you need an immediate and efficient replacement for your missing tooth or teeth. Our expert dentists will place the implant and the temporary crown on the implant immediately or on the same day. This way, you will have all your teeth after the procedure, rather than two or more visits. Same-day dental implants have the same level of success as traditional dental implants. Nevertheless, we advise you to eat soft food to shorten your healing process.
Complete Dental Implants in One Day
This treatment is for patients who need to get all their teeth fixed in a single day. This procedure makes sure that there is minimum amount of recovery time. Our experts use four dental implants to attach to the permanent set of replacement teeth. Unlike a traditional dental implant procedure, this revolutionary treatment option gives you a full set of functioning teeth that work, feel and look natural. The entire procedure happens in a single day.
Full Dental Implants
Full mouth dental implants are for the patients who have lost most of their teeth. With this procedure, our expert dentists will add an implant-supported full bridge. The full dental implants will replace your lost teeth and a few of their roots. With this procedure, the jawbone is better preserved.
The procedure is selected by scrutinizing your case and selected treatment plan. The plan that we go forward with is the one that specifically suits your needs. Other procedures may include:
Same-day "immediate-implant placement" following extraction
Provide "immediate temporization" (temporary crown/cap) on the day of the implant placement
Our office provides on premises, minimum-exposure cone-beam CT Scans to determine the exact quantity and quality of bone for ideal implant placement.
How Long Does a Dental Implant Procedure Take?
The placement of a single dental implant usually takes an hour, and multiple implants might take a day. Unlike traditional implants, our cutting-edge procedures, such as same-day dental implants, all dental implants in one day and full dental implants, do not take more than one day.
Are Dental Implants Safe?
Over three million dental implants are placed every year in our country. They are a safe and secure way of replacing missing or damaged teeth. If you have one or more missing teeth, you can opt for this procedure. However, the procedure itself is still a surgery, making it necessary that you follow all the advice our dentists will give you.
How Much Do Dental Implants Cost?
One question that our dentists and team are regularly asked about is the cost of the procedure. The cost of dental implant procedures usually includes surgical materials, along with various other necessary procedures. The cost is usually paid by the patient insurance carrier. However, there are some costs that are not covered. This is the reason why we have several payment plans at Fairfield County Implants and Periodontics, LLC that help you obtain affordable dental services. If you want to have a dental implant procedure but are worried about the cost, all you need to do is give our office a call.
Do Dental Implants Hurt?
If taken care of properly, dental implants very rarely cause pain. The procedure requires the implant to fuse with your jawbone. This part usually renders the jawbone a bit sore. The soreness and the pain are easily managed by the local anesthesia and over-the-counter pain medication.
Our skillful dentists will advise patients to brush and floss regularly after the procedure. Regular dental exams also play a huge part in quick recovery after getting a dental implant. If you have any questions regarding the dental implants, please do not hesitate to give our office a call.
Does Dental Insurance Cover Implants?
Most dental implant procedures are covered by insurance carriers. However, there are a few that do not provide coverage for dental implants and focus only on routine procedures. As one of the leading experts of dental implants, it is our aim to provide affordable dental care for all. If you are worried about the cost of dental implants, please call our office and ask about our flexible payment plans. Our practice administrators work closely with insurance carriers to help you afford necessary dental implants.
Consult the Best Experts for Dental Implants
At Fairfield County Implants and Periodontics, LLC, we make sure that all our patients are treated with compassion and care. Our aim is to improve your life by improving your oral health. Dr. Sonick is a leading dental surgeon for dental implants with fellowship in the American College of Dentists, fellowship in the Pierre Fauchard Society and more. Please call our office today at 203-254-2006 to schedule an appointment with Drs. Michael Sonick, Rui Ma or Stephanie Koo and get started with dental implants in Fairfield, Connecticut.