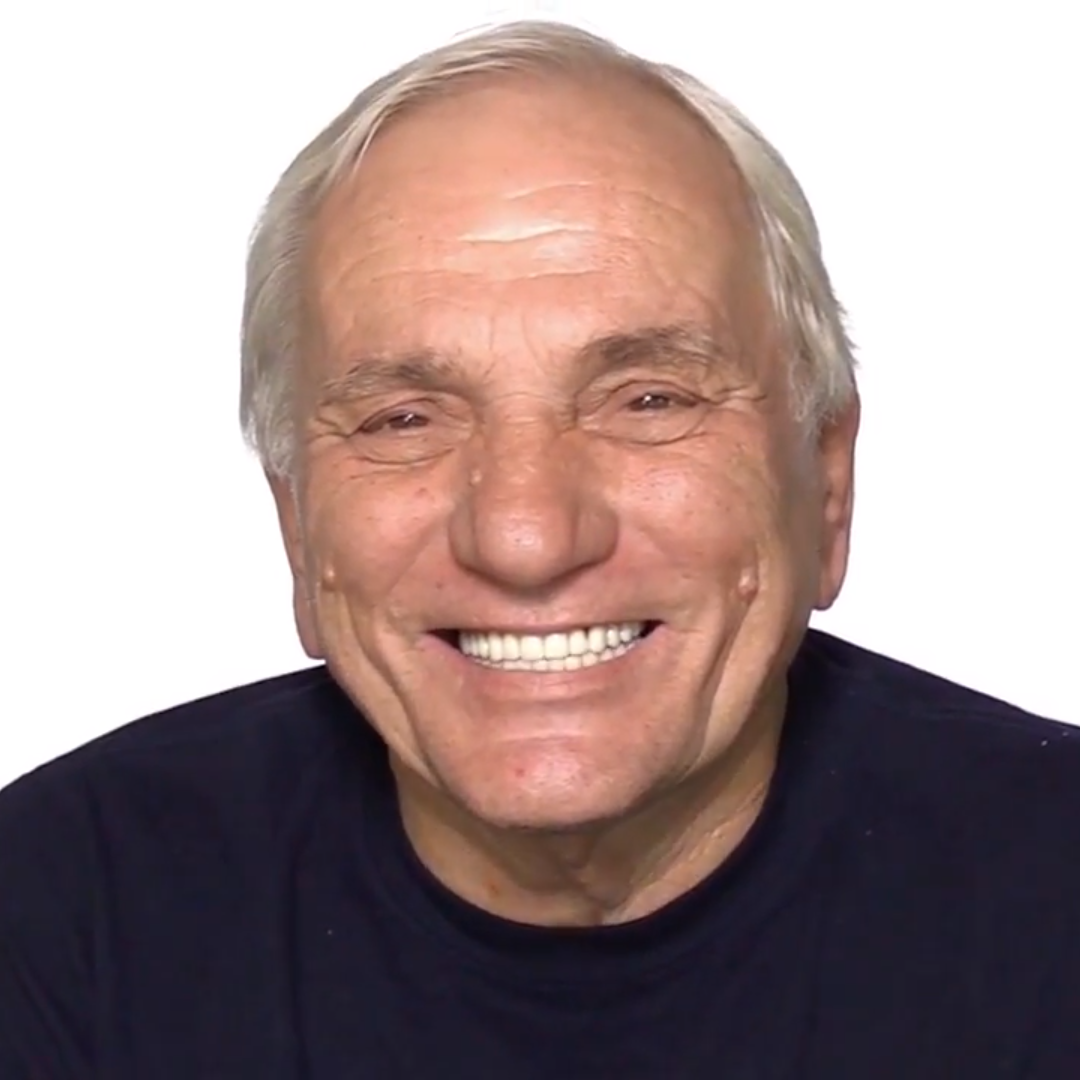 Sal – Immediate Implants
Hello, my name is Sal Dinardo. I'm from Easton, Connecticut, and I'd like to tell a short story about how I met Dr. Sonick and his team and what we went through in the last two years with my gum and tooth problem. When I was in my early twenties, I was starting to have problems where my gums were actually receding. They were shrinking down from my teeth, and what I didn't know was that as gums recede, you're also losing bone. And that's the bad part about it, because if you're losing bone, you're also losing the ability to hold your teeth in and they start becoming very loose. That's what happened. Over a year or two after that, my teeth were starting to get loose to the point where my general dentist said, "It's time we remove these. We could give you false teeth: bottom plate, upper plate, pull them all out, and you're good to go. The con is that they're not permanent, so they may come out. You may have to take them out every night and put them in a cup with the cleaning agent and that's how you're going to be.
My cousin had mentioned to me that he just had something done with a very, very good dentist in Fairfield: what they call implant surgery. He had new porcelain teeth installed, to such a point that they are like real teeth and they are very, very permanent. They do not move, they do not come loose. If you take good care of them, like you're supposed to, keep them clean, they last forever. And I think it's a great thing that I lucked out, that my cousin happened to tell me about this. I went to Dr. Sonick and we had our first meeting — a meeting that was just to discuss what he does and what it's going to be like and the pros and the cons, and there really were no cons, so to speak, if we all do what we're supposed to do. It was one of the best procedures I've ever had done in my life. It's a great team and all the personnel that work here are all very, very intelligent and very, very good at what they do, and you can tell that there's no fooling around. They'll laugh, they'll have a good time, but when they get down to business, they'll get it done and they'll get it done right.