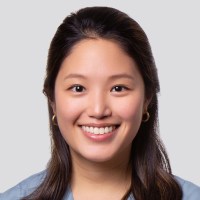 Dr. Sungeun Stephanie Koo completed her Bachelor of Science degree at Brown University in Neuroscience and subsequently received her DMD at Harvard School of Dental Medicine. With a keen interest in the management of periodontal disease and implant surgeries, Dr. Koo pursued additional years of advanced training in Periodontics at the University of Connecticut School of Dental Medicine, along with the Masters in Dental Science.
During her post-graduate training, Dr. Koo presented her clinical work at the Northeast Implant Symposium and was awarded The Dr. Paul Tannenbaum/Dr. Robert Schoor Memorial Award from the Northeastern Society of Periodontists for her clinical case report on the multidisciplinary management of periodontal disease.
Dr. Koo's advanced training in surgical and non-surgical periodontal therapy and dental implants qualifies her to care for a diverse range of dental needs from chronic periodontal disease to missing teeth. Her gentle approach to patient care and focus on patient's individual needs put patients at ease throughout the journey in the dental chair.
Dr. Koo currently lives in Fairfield with her husband who is a pediatric dentist and daughter. She enjoys spending her free time visiting Boston and New York City as well as traveling internationally.
Dr. Koo is a member of the following organizations: