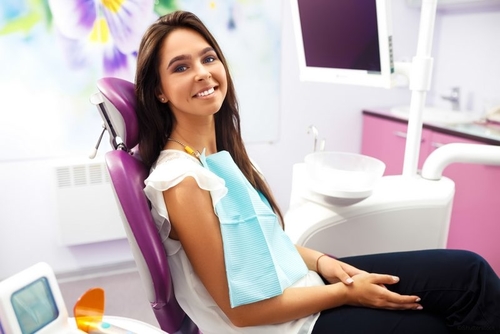 A new study has put to rest a common misconception among dental patients that the patient and dental staff are at a greater risk of exposure and transmission of COVID-19 whether for a routine dental cleaning, having a root canal or getting dental implants.
The study was carried out by Ohio State University researchers to assess the likelihood of COVID-19 transmission from saliva as the main culprit of the spray. They collected samples from the staff, dental equipment to be used and any other relevant surfaces which any aerosols spread during various dental treatments.
Researchers analyzed the genetic makeup of the organisms that were found in the samples to assess whether the liquid solution taken from irrigation tools was the main conduit for the bacteria or viruses found in the saliva expulsion from the mouth of the patients.
The results showed that even when low levels of the SARS-CoV-2 virus were found in patients' saliva who were asymptomatic, the aerosols that were generated during the patient's treatment actually contained no signs of the coronavirus. According to Purnima Kumar, professor of periodontology at Ohio State who was the lead author of the study, having your teeth cleaned did not raise the risk of coming down with a COVID-19 infection.
The study involved 28 patients getting dental implants and restorations done with the aid of high-speed drills or ultrasonic scaling procedures. The setting was the Ohio State's College of Dentistry and the time frame was from May 4 to July 10, 2020. They collected the patient's saliva, the water-based cleaning solutions that flushed the mouth out before their procedure and half an hour after the procedure, the aerosol remnants on the face shield of the dentist, the patient's bib and surfaces 6 feet from the dental chair so they could analyze the organisms.
The findings indicated that dental practices are safer because of their infection-control practices now more than ever thanks to new protocols to strengthen ventilation systems, extra aerosol suction equipment, N95 masks and face shields on top of goggles, and extended downtime between patients.
While the risk of spreading infection during dental treatment is minimal, the COVID-19 virus can still spread through aerosol, speaking, coughing or sneezing.
Read the detailed article Ohio State University Article written by Emily Caldwell, "Dental procedures during pandemic are no riskier than a drink of water."