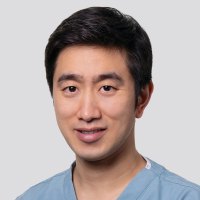 ---
Dr. Eric Han
Dr. Eric Han is a dentist-anesthesiologist who provides in-office anesthesia services to patients across the Northeastern United States. He specializes in intravenous sedation and general anesthesia for dental phobic patients and those with special needs. He is an expert in delivering a comfortable and safe dental experience for his patients during their procedures.
Dedicated to the highest quality anesthesia care and excellence in patient satisfaction, Dr. Han utilizes the latest science and technology in his anesthesia practice. Dr. Han remains up to date with the most current research and evidence-based practice in anesthesiology and loves to educate new doctors in training – he regularly spends time lecturing and teaching clinical anesthesiology at Yale New Haven Hospital and the University of Connecticut. Dr. Han also maintains privileges at Franciscan Children's Hospital in Boston, where he provides general anesthesia for pediatric patients.
Dr. Han is also an active contributor to the Connecticut State anesthesia safety rules regulations. He volunteers as an anesthesia evaluator for the Connecticut Society of Oral and Maxillofacial Surgeons. He sits on the Connecticut Dental Political Action Committee and the Connecticut State Dental Association Anesthesia Task Force.
Dr. Han, a native of the Pacific Northwest, is now happy to make his home in Connecticut. In his free time, Dr. Han enjoys reading, doing CrossFit and learning languages. He speaks English, Korean, and Mandarin, and is in the process of learning Spanish.
Dr. Han is a member of the following organizations: